Three more BrightMarbles engineers receive recognition for comprehensive expertise and dedication in their work – "Microsoft Certified: Azure Developer Associate." Arpad Fešiš, Oliver Šipoš, and Dražen Janjiček demonstrate knowledge in designing, building, testing, and maintaining cloud applications and services. We are so proud of you guys!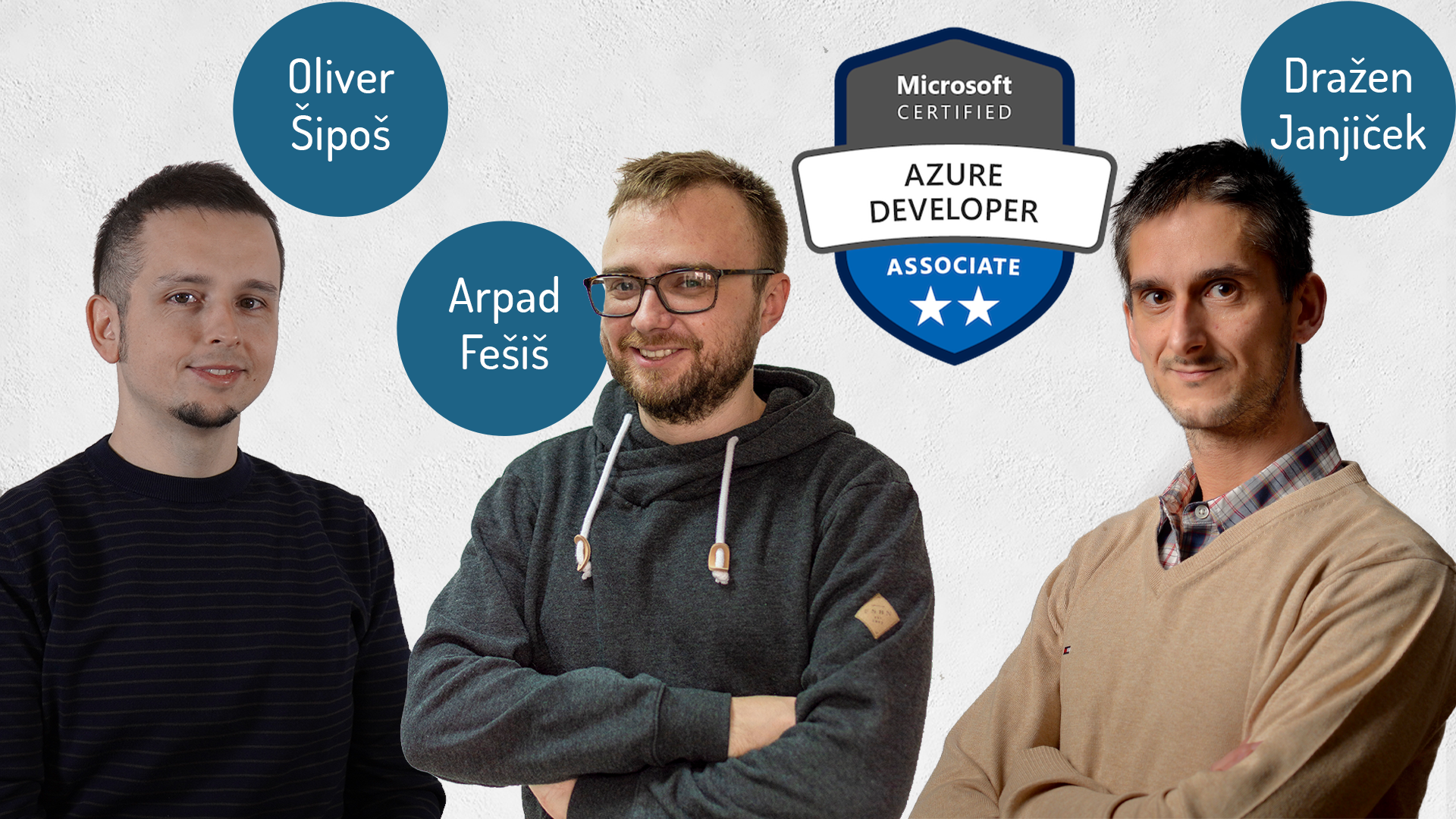 Successful enterprise software is backed by cloud technology and software solutions built upon it. Organizations have trust in the security, sustainability, and cost reduction efforts put into the cloud service offerings from vendors such as Microsoft with their fast-growing Azure platform or Amazon with AWS. It makes sense for their business to rely on any of these platforms.
While the extensive collection of service offerings promises a solution for almost every business problem, it can be quite overwhelming. It requires an implementation partner who brings sense to the table by understanding each service's capabilities, how they integrate, and how the organization can get the most out of it. This partner must guide the organization through all phases of the software engineering and delivery process and leverage expected ROI through a structured and well-defined development cycle – from requirement gathering and analysis to architecture and development, quality assurance and deployment, and maintenance and monitoring.
For engineers and consultants at BrightMarbles, it's daily business to work with Microsoft Azure and Amazon AWS. Throughout many successful projects, they have gained the complete trust of our clients and delivered the high-quality and premium solutions that our client's partner with BrightMarbles for in the first place.
During the last couple of weeks, three of our senior engineers have put their skills on paper and earned the "Microsoft Certified: Azure Developer Associate" certification by proving their subject matter expertise in designing, building, testing, and maintaining cloud applications and services on the Microsoft Azure platform.
We congratulate Arpad, Oliver, and Dražen for their enthusiasm for technology and all the effort they put to increase the recognition of BrightMarbles as a premium implementation partner for scalable, sustainable, and impactful software solutions.
Contact us and find out how to become more scalable and efficient via Cloud.