We live in a culture that somehow always puts a powerful and dominant individual on a pedestal of success. Those artists, influencers, geniuses, and successful entrepreneurs that we admire and perceive as a personification of things that need to be done to leave a mark in history; it seems that they've achieved everything by themselves. Those podiums that athletes stand on when lifting a trophy are wide enough to accommodate only one pair of legs; concert stages are wide enough, but there's only one front mike; the profile image is small, just to perfectly fit one, lonely head. And those comfy executive armchairs? It seems that they're made with as little as two armrests.
And job ads want one and only – the unique and special – you. And they're not lying. They're actually after that endemic pit-stop dweller, to have him jump on the bandwagon of outstanding individuals and find the ideal form of success. The hype around teamwork is not accidental. The biggest triumphs, successes, and most incredible stories usually come from the joint effort of several bright minds and practiced hands gathered around the same idea.
Hence, as you may have guessed so far, in this part of The Mibsters' Culture Manifesto, we'll talk about teamwork.
A Good Process Produces Good Results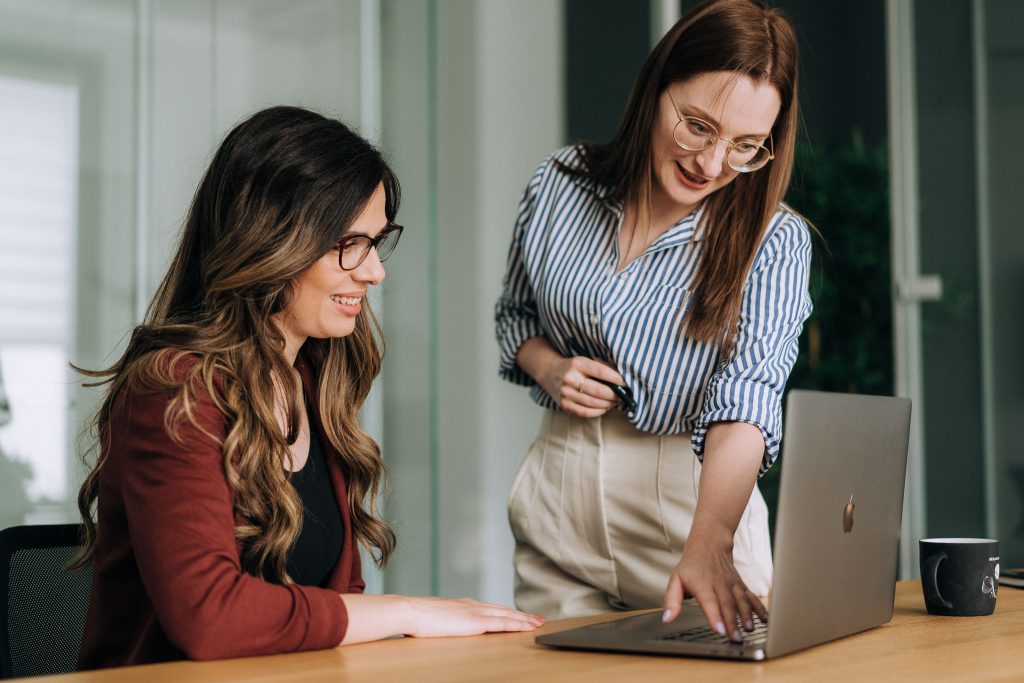 Teamwork is typically defined as a joint effort of a certain group to reach a common goal or carry out a task in the most efficient way. No matter if we contribute to that efficiency intentionally or subconsciously, whether we possess enough prior knowledge and experience, and regardless of if we're well emotionally prepared for team processes, or sole working within a group of equal individuals has made us a strong link, one thing is for sure: thought-out teamwork often surpasses the projected goals and expectations.
Research shows that joint problem-solving leads to better results. Albert Einstein did get all the credit for his work on the theory of relativity, but he also relied on the exchange of opinions with his friends and colleagues to perfect his concept. In a nutshell, working in a team and consulting other people means processing the information in question more efficiently and detecting (and eliminating) mistakes more quickly. The differences in the way we think significantly add to the delivery speed and quality of the final solution.
Even the most ground-breaking ideas are born at the crossroads of different industries, cultures, origins, and backgrounds. The diversity of team members makes for better results and contented creators.
BM Insight: At BrightMarbles, we advocate diversity in everything we do, from our workforce to the clients and projects we work on. Our goal isn't just to score points on the business field, but we also want to make an impact on the local and global community. We truly believe that only a diverse and encouraging environment pushes both companies and professionals forward. Read our in-depth take on diversity: Uniform in Diversity.
Speak up and Take Risks
When talking about risks, the team environment is perfect. In other words, you'll hardly opt for the head-on approach to work on your own.
On the other hand, in a team, there's a feeling of support. In the case of failure, we don't feel alone. It's a haven and cultivated field for new ideas. Somehow, it turns out that the most original ideas spawn from the bravest moves.
But what about mistakes? The team is here to notice and feel them, and learn something new, so we don't repeat them in the future.
And What's in It for Me?
In a team, we are who we are. Still, the team tailors us by its own patterns, advancing our skillset, whether we want it or not. Teamwork boosts personal growth and improves the workers' satisfaction with work while reducing stress.
Within a team, information is shared, mutual experiences become more accessible, and each team member gets richer for a skill or two – just enough to increase the bus factor by, say, one. Information sharing and additional training inevitably push every team member forward.
The sole nature of the team sorts out the potential obstacles in the sphere of the personal and interpersonal. In a context made by people with the same goal, time and energy aren't wasted on petty individual benefits, and the mere ambiance of confidence inspires people to communicate more openly. These surroundings extract the best from people: the creativity of thought and the ' freedom of speech. They'll ask questions more easily (especially those "stupid questions" because such inquiries give birth to, ironic or not, the most ingenious solutions).
Such advantages of teamwork can help us strengthen our own weaknesses and help us grow as human beings. Likewise, when a manager taps us on the shoulder for a well-done job, or our teammates praise us for great collaboration, it inevitably boosts our motivation.
Sometimes the Most Productive Thing You Can Do Is Chill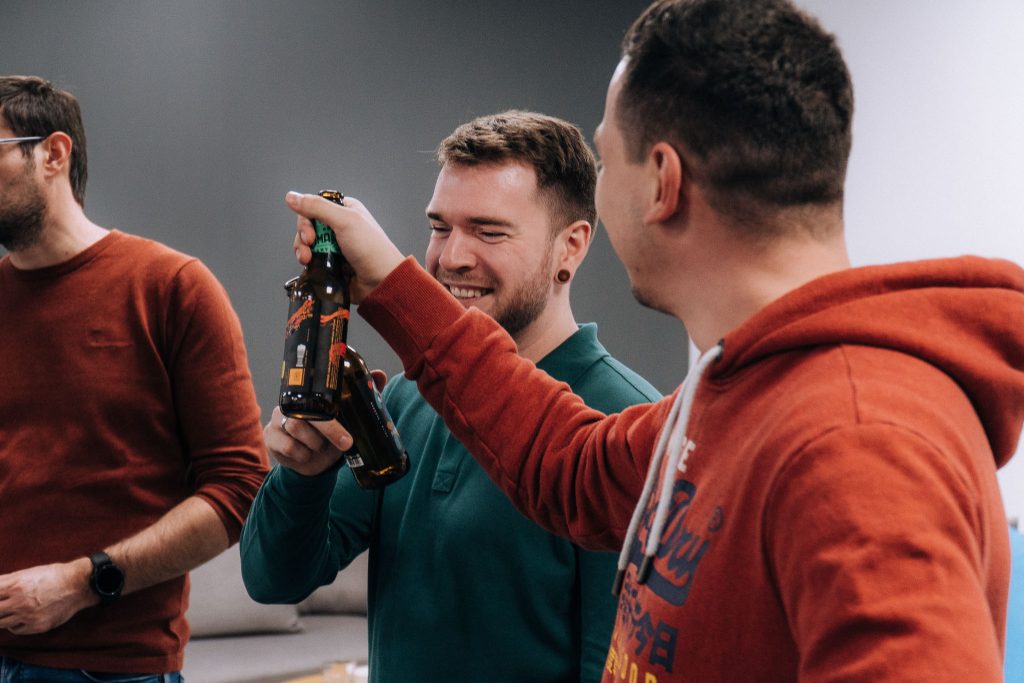 When it comes to coping with stress, the team surroundings protect us from burning out. How? In a team, we all share the burden of tasks and projects. Team members can provide emotional support to one another because no one else knows better the requirements and stress of project completion; not even managers. If the team has good energy, encouragement and inspiration simply flow, making room for some fun along the way.
Teamwork is good to the extent to which each team member takes the place and role in which they can give and contribute most. Great things and grand ideas occur when all the players take positions that highlight and amplify their strengths, skills, talent, and experience. That way, all the team members have a chance to reach their full potential, which leads directly to positive team results.
Teamwork Is All Around Us (And so the Spirit Grows)
It's vital to highlight once again that almost nothing special or important in this world has been accomplished through individual effort. Teamwork has always been necessary to achieve great things. Accordingly, the team's end goal is always more important than the individual roles of the employees working on its accomplishment. In cultures that celebrate and enforce only personal success, where the individual fights for the first place alone, people usually don't see the big picture. Consequently, they lose sight of long-term results.
No matter if we're talking about building pyramids in Ancient Egypt or Apple's market domination, there are many historical examples that underline the importance of teamwork.
A Hard Day's Night as a Joint Effort
For example, long before their global popularity, The Beatles made their first music steps in a dark Liverpool bar called Cavern, only to move to Hamburg and spend one entire year playing for drunk sailors and their courtesans. They would play their short pop songs in several setlists within one single day (and nights; that's why they said "It's been a hard day's night" 😊). Those live sessions taught them how to create the show on the spot, and scratch one another's back, with one end goal: to learn how to play as one through long and intensive gigs, to improve one another, and communicate intuitively.
Sounds familiar?
Miracle on Ice
Another historical example of dedicated teamwork comes from the 1980s Winter Olympic Games, held in Lake Placid, State of New York. The final match of the hockey tournament was the clash of the titans: The USA vs. The USSR. The victory of The USA over the by-then invincible Soviet hockey team was called the "Miracle on ice". The last seconds of the airing were marked by the US commentator shouting: "Do you believe in miracles? YES!" The entire event has stayed in the collective memory as the brightest example of a unique, motivated team, eager to succeed and win.
The Jamaican Winter Dream
We all know that Jamaica is famous for its sprinters. However, in the 1988 Calgary Winter Olympics, one bobsled team came directly from this Caribbean Island. These four young men were determined to be the first team from Jamaica to compete in the Winter Olympics. And they did it, thanks to their team spirit.
Men on the Moon
The Apollo 11 mission and the landing on the Moon is one of the illustrious instances of teamwork. While the whole world mostly remembers Neil Armstrong's words: "This is a small step for a human, but a great leap for mankind," behind his steps stand years of research and engineering teams that worked diligently on the mission. The mission planners worked hard for two entire years before the launch, exploring the surface of the Moon from Earth and using satellite photos to find the best spot for landing. It's been estimated that about 400,000 people worked on this endeavor. Each of them oversaw one tiny cog of this grand mechanism. In other words, they nurtured a culture of teamwork and ownership.
BM Insight: Ownership has a special place in our business policy. While we hold teamwork as the driving force behind every success story, we also give each Mibster free rein in their tasks. They're the owners of every sprint, milestone, and project we have. This strategy is based on mutual trust, soft communication skills, and professional experience that all our Mibsters possess. You can read more about our approach to ownership in the blog post Ownership – The Ship That Can Tame a Storm.
The Digital House of Commons
Wikipedia is also a great example of unparalleled teamwork. It has recruited a fleet of volunteer writers and editors who wrote articles, double-checked the facts, and edited the content. This simple, but significant and popular example of teamwork is almost beyond comprehension and keeps working quite well.
Many other historical achievements, like Day D or the making of the US Constitution, are magnificent examples of the power and will that a group of people can feel and emit to win or succeed – with equal effort, in the same beat, towards one common goal.
No One Climbed Mount Everest Alone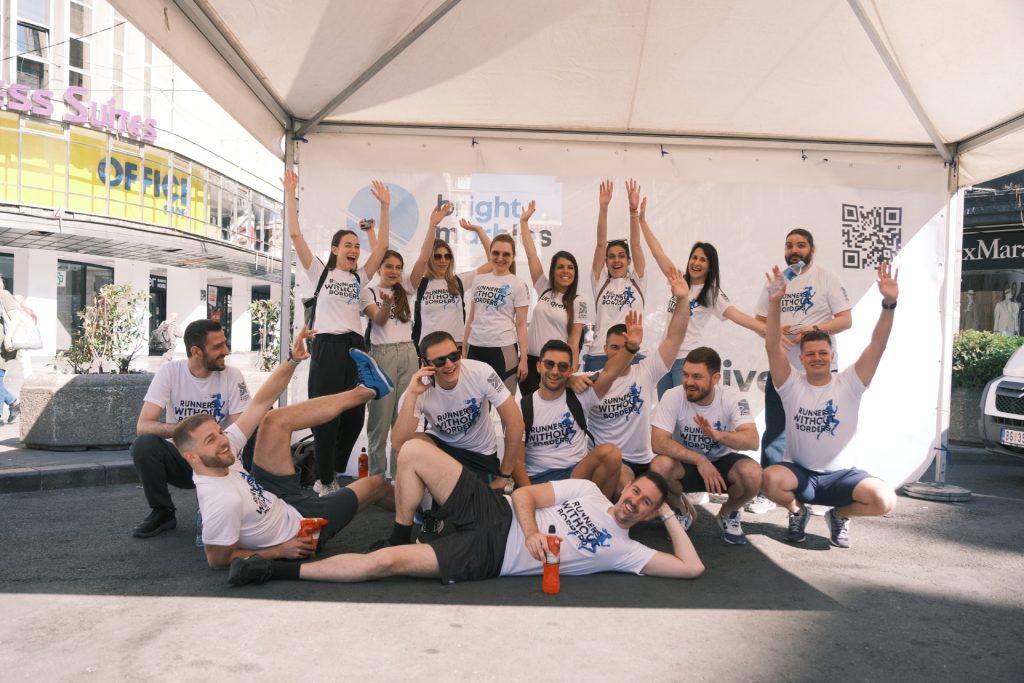 The reasons we at BrightMarbles nurture team spirit and support teamwork are contained in the basic principles of our work, and completely permeate our company culture. With teamwork, we practice social responsibility, stand against failure, accept accountability, respect transparency, build trust, celebrate diversity, encourage ownership, show gratitude, put people first, find balance, listen to ideas, respect different opinions, communicate often, but tranquilly, and have fun. To put it simply, we win.
We do our best to let our teams breathe like one while ensuring that each one doesn't lose itself.
As our visions keep developing, reaching for outer cyberspace, our need for teamwork grows, as well. To climb Mount Everest, we need the entire crew. I don't know if you know it, but no one has yet climbed Mount Everest on their own.
It's a common truth that the power of one team depends on its weakest link. The chain is as strong as its weakest link. That's why it's critical to notice that very link and make it stronger, braver, and more powerful. We ditch no one and always have enough time to stop and lend a hand. Teams don't grow better out of nothing and nowhere. They improve because we don't neglect, but we respect; every team within BMGH, and each individual within.
We count on one another, aware that we don't work for or because of one another; we work together. And the greatest compliment we can get is when someone tells us they count on us.
The Final Word
Now when I think about it: there's only one person at the Olympic podium, but in the background, far from the spotlight, stands one entire team, equally excited and happy, with equal merits as the medal winner. On the stage, behind the microphone, there's a whole orchestra of crafty, magical people. And behind that big, cozy executive armchair stands a plethora of working individuals and valuable teams.
It's time for companies to build and approach success from a better, more humane perspective – to invite the team from backstage to the spotlight every time we're about to lift the trophy. That's the least we can do for our teams.
About Author
Svetlana Kosic is a Marketing and Sales expert with over 12 years of experience in the IT industry. She's a former radio and TV journalist, magazine editor, and team leader, and she's interviewed numerous CEOs of the largest IT companies in the world. She's also a skilled negotiator who fights against the stereotype that only men in suits can make a good deal—and almost met the real Santa Claus.