This past year was quite a roller coaster for the entire tech industry. Many companies were forced to change their ways of working, lay off employees, and adapt their strategies in order to cope with the effects of the economic recession. The crisis didn't bypass anyone, including our company. BrightMarbles Group Holding (BMGH) saw both highs and lows. However, our team has shown exemplary resilience, and with an unwavering commitment to our community, we've managed to stay afloat, make strategic decisions to ensure the satisfaction of our clients, and protect the security of our colleagues. We're proud of the strength and fortitude our team has shown and the way we've been able to weather this storm.
Recently, we had the opportunity to interview Boris Berat, the CEO and Co-founder of BMGH, to discuss the past year and the impact of the projects that our Mibsters have been working on. We were eager to gain a better understanding of these inventive solutions that are transforming how we live and work.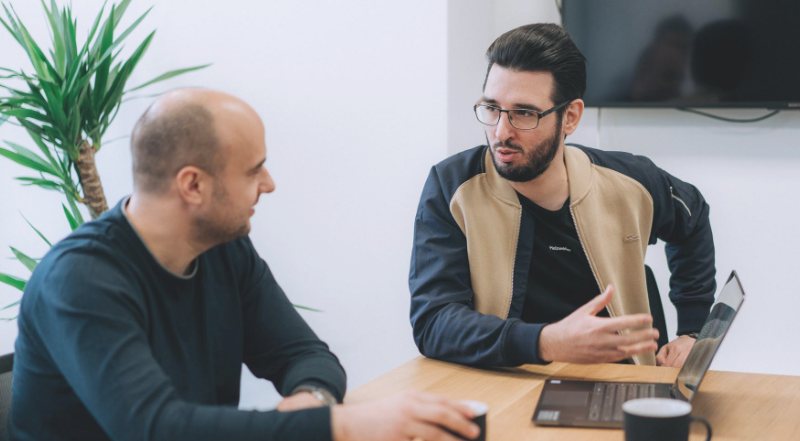 Q: It's been an eventful year for BMGH, but let's focus on the positive aspects of 2022. What happened in our Group during the previous 365 days?
A: As the CEO of BrightMarbles Group, I'm immensely proud of what we achieved in 2022. Despite the stormy waters the tech market faced in the latter part of the year, we stayed firm and made smart decisions that kept our clients and teammates satisfied and engaged. Judging by the positive reviews we've received from them, it's safe to say that our decisions paid off. This has given us a strong foundation to build on for the year ahead.
Q: What are some of the successes you feel most proud of from the last year?
A: I'm proud of a lot of things.
Founding Brightly BMGH, a premium software development center with offices in Belgrade and Niš. This division leverages an average of 15 years of experience to provide clients across industries with the digital know-how they need to develop new digital products and services quickly.
Doubling the number of our Mibsters; average seniority is now 8+ years.
Becoming NAQ shareholder and leading the way in cybersecurity and data compliance solutions. This fully automated security platform is rapidly gaining traction in the digital health and defense industries. It helps SMEs in Europe win more deals and shorten sales cycles by turning compliance into a competitive advantage.
Receiving an ISO/IEC 27001:2013 Certificate, international confirmation of our commitment to protecting Information Security.
BMGH being listed in 6th place on The Manifest List, among the most recommended software development companies in the world.
BMGH being named Top Flutter Company in the Netherlands for 2022 by Clutch.
BrightMarbles Serbia, our biggest development center, being listed by Clutch among the Top App Development Companies, Top Software Developers, Top Web Developers, Top Java Developers, Top ReactJS Developers, and Top Flutter Developers in the region.
But when I think of 2022, I don't just think of numbers and awards. What I'm most proud of are the projects we worked on that are making a real difference in our world.
BMGH founders have always been passionate about technology and wanted to find ways to use it to make a positive impact. We firmly believe that technology can be used to tackle some of the world's biggest challenges and make life better for everyone. That's one of the reasons we founded BrightMarbles Group. We began our journey with a few simple projects, but over the years, we've grown and expanded our portfolio to include some truly impactful projects. Being able to use our expertise to help make a difference in the world is truly an honor.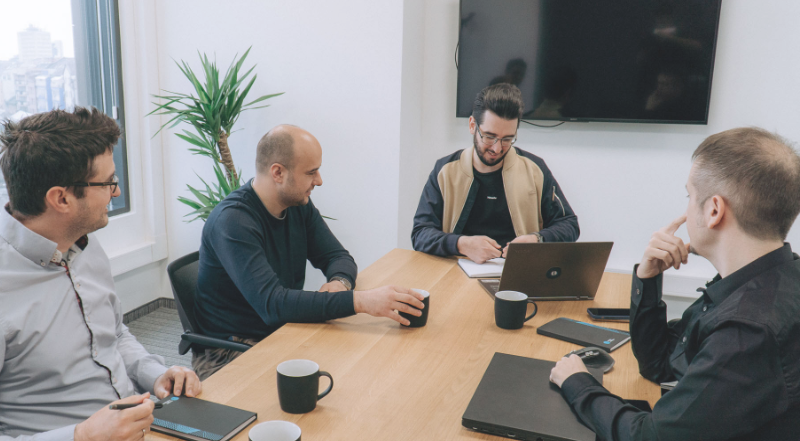 Q: Which projects would you single out in particular?
We've been up to some pretty cool stuff!
First up, one of our most remarkable initiatives – our strategic partnership with Carna Health – a digital platform that's joined forces with Nova Biomedical to bring clinical-grade blood testing straight to people's homes. Our joint mission is to make virtual care a reality, so people can keep tabs on their health without ever leaving the house. Not only do we focus on monitoring acute and chronic kidney disease with at-home capillary blood testing of creatinine, but this team also has a portfolio of other at-home and POC tests, some of which are either FDA/CE-approved or in late-stage development, including an electrolyte panel (potassium, sodium, etc.). This way, people with chronic conditions can manage their health proactively, with "just a few drops of blood", and live fuller, healthier lives.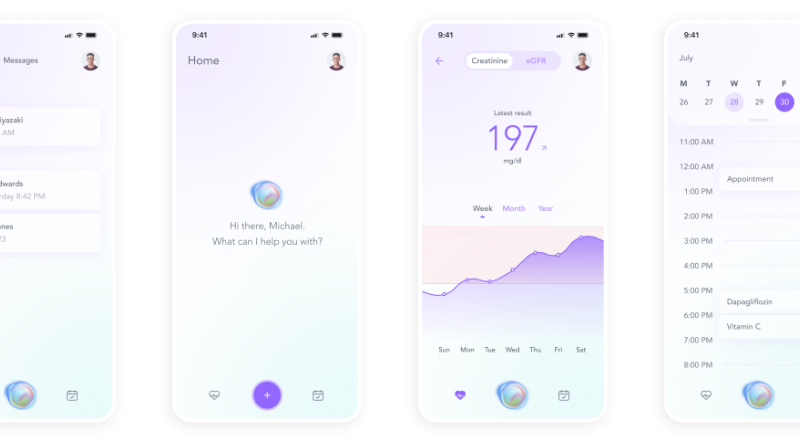 Next, we're working closely with Hadrian on an autonomous hacker that's always on guard, 365.25 days a year, to protect companies from cybercriminals. This platform gives businesses a hacker's eye view of their systems and all the intel they need to stay one step ahead of cyber threats. Because let's face it, who knows hackers better than other hackers?
We've also partnered with Foundation Pierre Fokem to bring basic needs to underprivileged communities in Cameroon. Their goal is to empower people through education, healthcare, and economic opportunities. The foundation is already making waves – they did a kidney disease screening in Limbe, Cameroon that took under 3 minutes and was completely free for the community. They're also doing eye screenings, like retinopathies, cataracts, and refraction. This is a game-changer for people who can't afford to go to the hospital for these checks.
Lastly, we've become the exclusive tech partner of the Belgrade Marathon, providing the digital infrastructure to transform the event into one of the world's most thrilling marathons. We're using our tech know-how to create an innovative, personalized and engaging running experience for tens of thousands of participants. Moreover, our two organizations are on a joint mission to promote a healthy, ecologically sustainable lifestyle and nurture equality of every kind.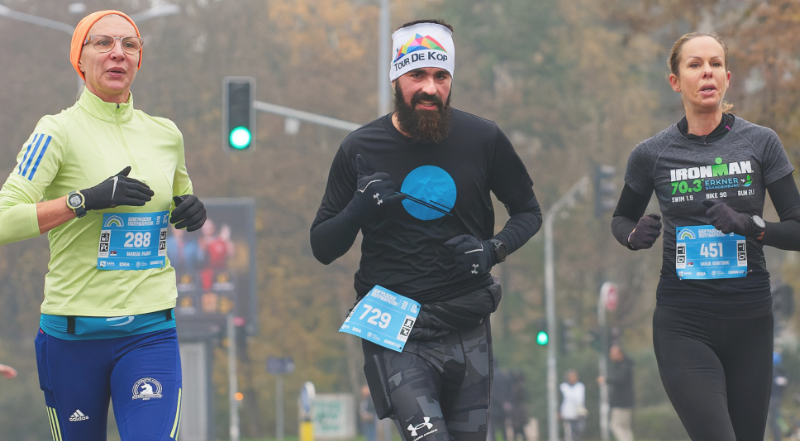 Q: Wow, it sounds like you all are working on some really interesting stuff! Can we hear more about them and the impact they've had?
A: Certainly! We've been fortunate enough to work on some cutting-edge projects that are really pushing digital progress forward and making the world more secure and reliable.
For example, our work with CELLINK has led to the creation of top-notch bioprinters that are key to 3D cell culturing and tissue engineering. Sure, it'll be a while before we're printing organs for transplantation, but did you know that pharmaceutical companies can now test their products on tissue printed by CELLINK printers instead of animals? This is pretty amazing, if you ask me.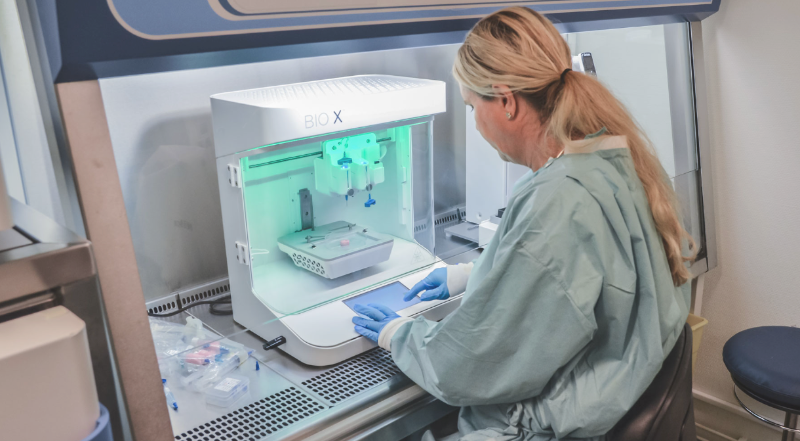 On top of that, we teamed up with two-time award-winning LiteBit to create a safe and easy way to trade in crypto. Now, over a million traders can buy, sell, and store 80+ digital currencies via our mobile app in a snap.
Finally, we were recently part of the Fireside project. This revolutionary streaming platform, founded by Mark Cuban, allows some of the world's biggest stars and content creators to connect with their fans. Our experts used their skills to help create an incredible user experience. Plus, we were blown away to see celebs like Jay Leno, Melissa Rivers, Charlie Sheen, Craig Kilborn, and Chris Voss (former FBI hostage negotiator and co-author of the book "Never Split the Difference") join Fireside with their own show formats. It's been a really exciting journey to be part of something so revolutionary.
Q: What has been the most satisfying part of your work on these projects?
A: It's been incredibly rewarding to see the real-world results of our work. We've seen first-hand how our projects have improved the lives of many people and businesses, which is really fulfilling. What I always emphasize is that our team's real achievements go beyond the code we write. We're making a tangible difference in people's lives – from giving grandparents and parents the ability to monitor their health from home, to protecting businesses from cybercrime and helping artists get valuable feedback from their fans. We're also advocating for animal welfare by doing our part to end animal testing in the pharma industry. Small steps, but big changes, you know? It's all about making a positive impact, one code at a time.
Q: What's been the biggest challenge so far while working on these projects?
A: We've taken great care to ensure the products we build are secure and maintain the highest standards of data privacy and security. Lucky for us, our cybersecurity division, UN1QUELY has been essential in helping us meet this goal. They've been killing it when it comes to penetration testing across all sorts of industries, from healthcare to finance, even gold and crypto trading. We've also teamed up with Laika, the compliance platform that raised an outstanding 50 million, to keep pushing our cybersecurity game to the next level.
We also wanted to ensure our customers get the best possible experience with the products we build, so we assembled a dream team of UI/UX designers. They're all about making our products intuitive and user-friendly, even for those who aren't tech-savvy.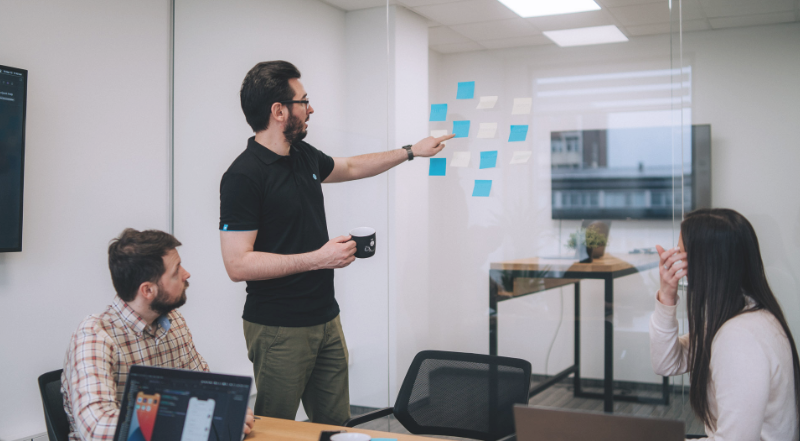 Q: What do you think sets BrightMarbles Group apart from other companies in the industry?
A: As I mentioned, at BrightMarbles Group, we're passionate about working on projects that matter. We believe that every project should be a vehicle for making a lasting impact on people's lives, and that's why we take such pride in the projects we've been a part of. Additionally, our team is well-versed in the Web3 space, and we're always looking for new ways to push the envelope and bring innovations to life. This is something that really sets us apart from other companies in the industry.
Q: What advice would you give to someone interested in working on world-changing projects?
A: My advice would be to find something that you're passionate about and you believe in. Ask yourself what kind of impact you want to make and how you can use your skills and talents to do that. Then, find a team of people that are equally passionate and motivated to make a difference, and find ways to collaborate. Finally, don't be afraid to take risks and push the limits. That's how you create projects that have a lasting impact.
Q: We saw Mibsters wearing some really cool hoodies and t-shirts. What's the story behind that?
A: They're great, aren't they? 😊 We've been big fans of the Wacky Sheep for quite a while. Last year, we finally decided to go public with our affection and unite with these marvelous artists to support their contest "Artist Isn't a Sheep" (with the tagline "The Sheep Has Marbles" (#OvcaImaKliker). Our idea was to promote gifted designers, give them more exposure, and, of course, reward them for their work. The winning pieces are now featured in Wacky Sheep's newest collection, and the pattern from the top design was printed onto the tailored swag for all Mibsters. This was our way of contributing to the local art scene, and we're proud to have been a part of it.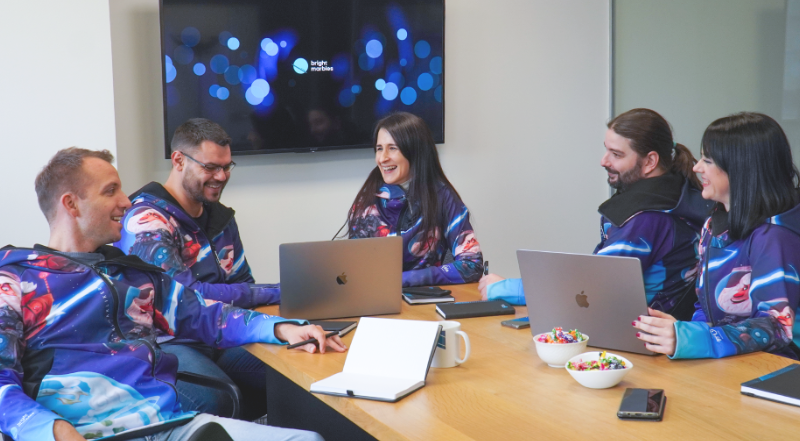 Q: You seem passionate about helping the local art scene. What else are you doing to make a positive impact?
A: As part of our ongoing commitment to social engagement, we'll be actively working to protect vulnerable groups and individuals, preserve the environment, and fight against discrimination in our society. Additionally, we're dedicated to encouraging other companies, to the best of our ability, to take similar steps toward making the world a better place for all.
Q: Thanks for your time. Anything you'd like to say to wrap up the story of BMGH and 2022?
A: When I reflect on the amazing journey of BMGH in 2022, I'm filled with appreciation and admiration for the hard work and dedication of our team. As I've said already, we've been lucky enough to work on so many cutting-edge projects this past year, and we're eager to continue pushing the boundaries of what's possible in the digital space. Our vision is to create a one-stop shop for a full suite of digital services, helping our clients to build the most secure and innovative software products that will make a difference in people's lives, businesses, and the world. That being said, I also think we need to remain modest and rational in the time ahead to continue paving the long and winding road before us.