This year was an exciting one for BrightMarbles. The year itself wasn't without difficulties, new learning moments, and uncertainties, but it was definitely a year of growth. Our success was recognized earlier this year by Clutch, a renowned provider of ratings and reviews of B2B firms. We were named the best B2B Company in Serbia.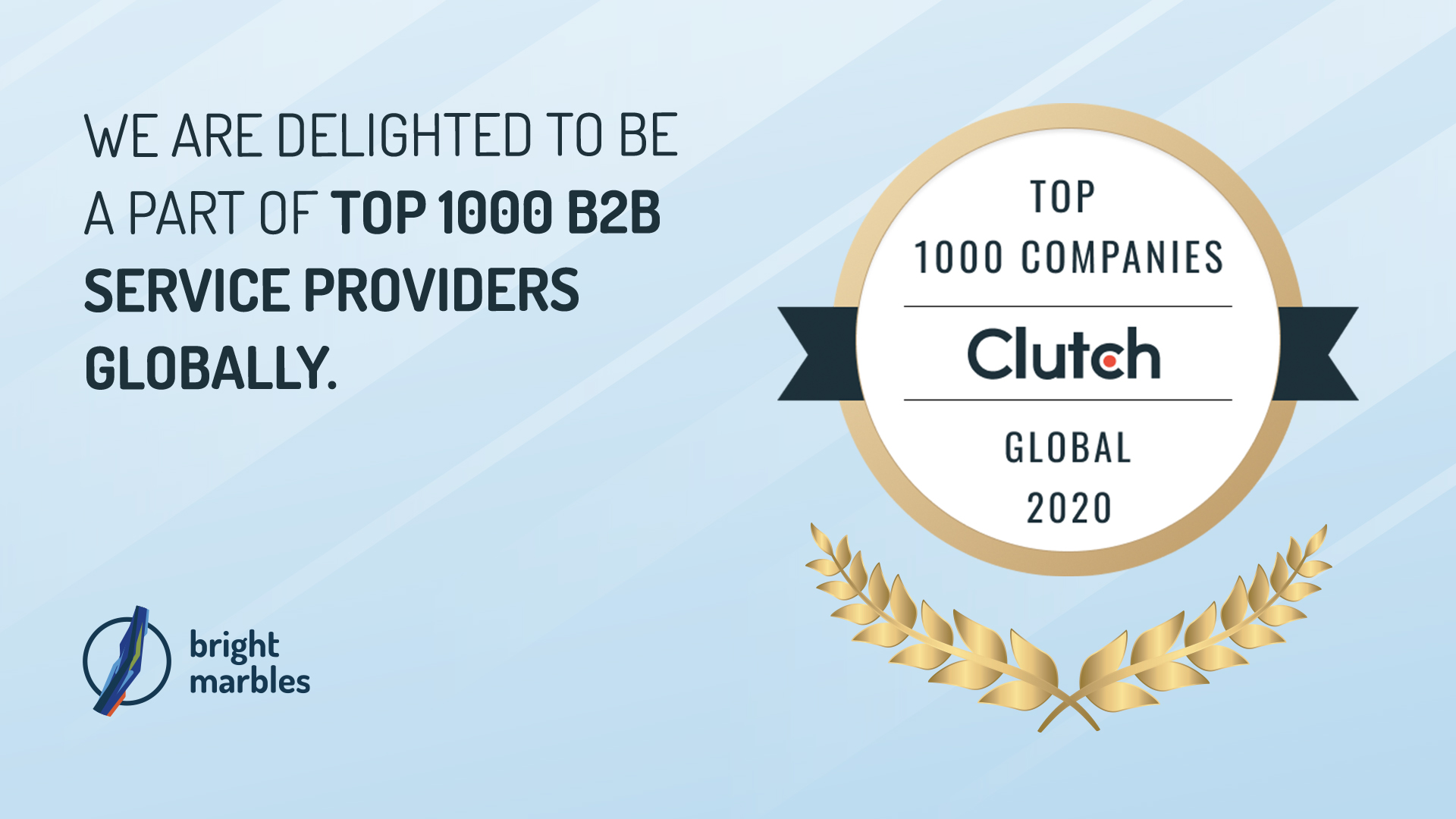 And as we're wrapping the year up, we got another thrilling news, BrightMarbles was selected as one of the best 1000 service providers in the World. We are incredibly proud of this achievement since only the top 1% of companies listed on Clutch's website manage to be selected to be listed. Throughout the year, every one of our colleagues gave their best to provide outstanding service and to become the leading company in the region. We're glad our clients appreciate our efforts and that it's being recognized worldwide.
The Clutch 1000 is the platform's most prestigious award, and the companies are selected to be showcased on it based on:
Recency, number, and quality of Clutch-verified reviews published to company profile
Types of clients companies work with
Services companies offer and their experience providing those services
Brand reputation and visibility in the company's target market
About Clutch
Clutch is a globally trusted name when it comes to B2B market research. Their platform for rating and ranking companies from the digital World is the one to go if you're looking for a partner in digital endeavors.
Interested in working together? Contact us and we'll set up a consultation and develop your dream software!