BrightMarbles is a software engineering house dedicated to meeting the challenges of today's fast-changing landscape by providing premium quality IT services. Our services are based on our people's outstanding technical expertise, the latest industry, and software development trends. Founders of the company are involved in every single step of our customer's journey. That's why we are in a unique position to provide each client with a service accented on premium client care and quality, from idea to bullet-proof solutions.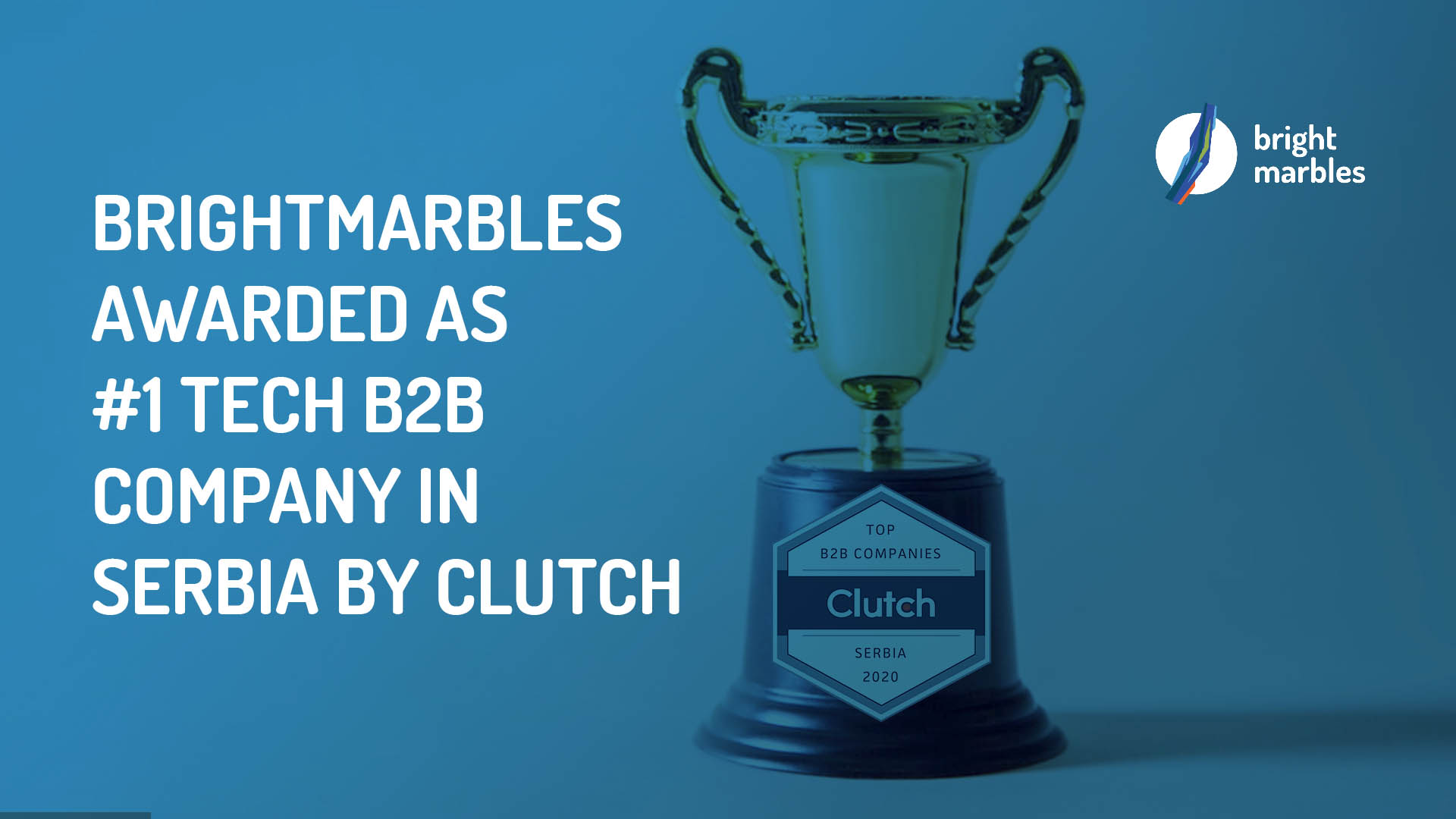 Clutch, a B2B market research firm, connects service providers and buyers through data and verified research. Central to their process is client reviews. In this unique process, analysts have spoken directly with many of our clients and learned more about our services. With 13 reviews and a perfect 5.0/5.0 overall rating, we've seen strong results from Clutch's extensive research process. We are thrilled to be recognized as one of the best B2B firms on Clutch.
Our clients' participation made this award possible, and we want to thank them for their time and honest feedback.
Some of the reviews can be found below:
"They have also become critical advisors in helping us make the best decisions." – Head of Engineering, Bandit Coffee
"The most impressive thing was the readiness of the team to dive into the heart of the problem." – CEO, Netfork LLC
"BrightMarbles' efforts have received an award. Project management and communication were smooth and effective. Their team met all deadlines and worked hard." – Business Development & Co-Founder, Innovative Brands
Read all of our reviews on our profile on Clutch.
Our CEO notes on the importance of Clutch's award:
"We are extremely proud we were selected as the number one B2B software service provider from Serbia. We invest ourselves completely in building high expertise and premium experience for our customers. This award is proof our clients recognize our efforts, and that we're heading in the right direction." – Boris Berat, CEO of BrightMarbles
Thank you to everyone who has contributed to our success. We look forward to continuing to collect more reviews and providing our clients with the best services possible.